Updated: Jun 8, 2021
A year ago, I certainly wouldn't have imagined that therapy and supervision would move to an exclusive online experience. Pre-Pandemic, we thought that modalities like EMDR and Brain spotting could only be done in person. Our thinking was limited.. naive even. We believed that healing required an in person visit, a couch and a box of tissues.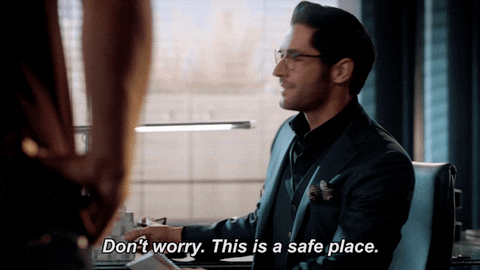 Virtual therapy was trendy but reserved mostly for those people with The resources to seek therapy on a cash paying basis. Virtual was still unfamiliar and distrusted by insurance companies as they just didn't quite understand how virtual therapies could be as effective as in person. Fast forward to the current semi-post pandemic world, and here we are... almost exclusively online.
I'm appreciative that the virtual therapy world exists because it equalizes Access to therapy. Virtual sessions allows for the busy professional, active parent, scared young adult and over 90 year old..to each receive the help that they need. And if I say so myself, there's something dope about being able to talk to a therapist without having to even get out of bed.
But virtual therapy also comes with its challenges.
This week alone I've had sessions where the clients video connected but the sound didn't work, links that didn't work, and even a day where I found myself without power..which meant, no wifi and no wifI means no sessions. Therapy in a virtual requires patience and a good sense of humor too!
Even with challenges, I still held space for people. I also burned some Sage and practiced deep breathing while I waited for the issues to be resolved. Thats what we do as practitioners and that's what we do as hope dealers, we try to find a solution to fix what's broken.
Virtual therapy is not going to be the right fit for everyone. So, I got fired today..as a result of the technological issues. Issues that are greater than I could ever have envisioned a year ago when, in person with a couch and a box of tissue, was synonymous with therapy.
After I was fired, I silently wished success in the former clients healing and then...I held space.... for myself.
Clinicians, if you do this work long enough, you too will be fired.... It happens. And when it does, be as kind to yourself as you tell your clients to be.
~Sadaqa
LIKE|SHARE|COMMENT|FOLLOW
@imdatherapist
213-423-DSM5 (3765)